The Scottish Cardiovascular Forum
The Scottish Cardiovascular Forum (SCF) was launched in October 1997, with the aim of fostering integration, encouraging collaboration and assisting in the dissemination of information among basic science and clinical cardiovascular researchers in Scotland.

The meetings of the SCF are held once a year at the end of January or early February and feature two "themed" keynote lectures, usually delivered by speakers local to the host Institution, short oral communications and a poster session. The format of the meetings is informal and tends to be focused on the presentation of novel material from the research groups across Scotland and Northern Ireland.

Preliminary Details of the 19th annual meeting of the Scottish Cardiovascular Forum are below.
Scottish Cardiovascular Forum 2016



Sponsored by


19th Annual Meeting - Saturday 6th February 2016
Health Sciences Campus, School of Medicine, Dentistry and Biomedical Sciences, Queen's University Belfast
Organisers: Dr David Bell and Dr Chris Johnson
further details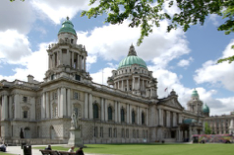 Poster and Abstract guidelines
Roger Wadsworth Prize Application Form
QUB campus map
If you would like to become a member please fill in the online
registration form
.
News
New posts available at UHI
A selection of new posts are available at the University of Highlands and Islands. A number of posts have recently been advertised in both Rural Health & Wellbeing and Diabetes & Cardiovascular Science at the University of the Highlands & Islands. To find out more please use the link below:
https://www.uhi.ac.uk/en/staff/vacancies.... more
Research Fellow
A 2 year BHF post-doc position is available with Dr Melanie Madhani, Institute of Cardiovascular Sciences, University of Birmingham to investigate the effects of nitrite during myocardial ischaemia reperfusion injury..... more
Meetings
BPS-focused meeting
A BPS focused meeting will be held in Edinburgh on 20-21 April 2015. The focus will be on the developments in pharmacology and how they can be exploited in Drug Discovery..... more
18th SCF - registration open
Instructions for registration at the upcoming SCF meeting are now available.... more